Associate - Adinai Dzhekshenova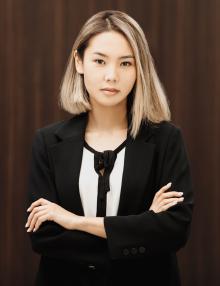 Adinai Dzhekshenova
Associate
Adinai Dzhekshenova is a associate and a member of the Banking & Finance Practice Group. Her area of expertise also includes corporate law, contracts, taxation and employment matters. Adinai is a certified patent attorney of the Kyrgyz Republic since 2022. She has experience in advising investors, international organizations, financial institutions and local companies on a variety of transactions, including lending, financing, and M&As.
Portfolio
• advised and represented international financial institutions, development organizations and foreign banks on secured and unsecured loans to Kyrgyz commercial banks, micro-credit and microfinance companies and other companies;
• advised a major development agency on the sale of a leading microfinance company;
• advised and represented a global business information company in a share purchase and capital increase transaction with a local company;
• conducted legal due diligence assessment of a number of Kyrgyz companies involving the review of corporate and compliance matters, rights and interests in movable and immovable property;
• advised clients on drafting employment agreements and handbooks, obtaining work permits for foreign specialists;
• advised clients on issues related to the market entry of companies into the market of the Kyrgyz Republic, including registration, taxation, and licensing matters.
Professional Background
Associate, Kalikova & Associates (since 2019);
Junior Associate, TerraLex Law Firm (January – September 2018);
Intern, Adilet Legal Clinic" Public Foundation (September 2016 – August 2017).
Education
LL.M. in International Business Law, Central European University, Budapest, Hungary (2019)
B.A. in International and Business Law, American University of Central Asia, Bishkek, Kyrgyz Republic(2018).