Junior Partner - Jyldyz Tagaeva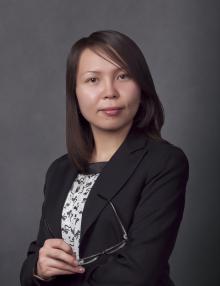 Jyldyz Tagaeva
Junior Partner
Languages
Kyrgyz, Russian, English, Turkish

jyldyz_tagaeva.vcf
Jyldyz Tagaeva is a junior partner and member of Mining & Exploration, Oil & Gas Practice Groups. Jyldyz has extensive experience in the areas of exploration and development of natural resources, contract law, labor and migration regulation and also assists clients on legal requirements of the Kyrgyz Republic to the pharmaceutical activities. Jyldyz contributed to the drafting of the medium- and long-term mineral development strategy of the Kyrgyz Republic by making recommendations to the Kyrgyz Government for improving mining law.
Portfolio
- advised one of the largest aircraft lessors based in USA and Ireland-based operating lessor in connection with aircraft leasing to Kyrgyz airlines;
- advised mining companies on subsoil licensing issues, including legal due diligence of validity of licenses;
- participated in the initiatives of drafting and improvement of the legislation of the Kyrgyz Republic on subsoil use and investments; continuously counseled local and foreign companies and well-known international non-commercial organizations operating in the Kyrgyz Republic on labor and migration issues;
- counseled the global leasing company in connection with leasing of an aircraft;
- filled in an extensive legal questionnaire for a global nutrition, weigh management and skin-care company in connection with potential activities of its local distribution network in the Kyrgyz Republic.
Professional Background
Kalikova & Associates Law Firm (since 2012);
Chief specialist of legal affairs, Kyrgyzaltyn OJSC (2011-2012);
Director's Assistant, the Legal Clinic AUCA (2010-2011).
Education
B.A. in International and Business Law, Magna Cum Laude, American University of Central Asia (2011).
Executive Training Program on Extractive Industries and Sustainable Development, Columbia Center for Sustainable Investments, New York, USA (2015).
LL.M. in International Economic and Business Law, Kyushu University, Fukuoka, Japan (2018)
Professional Activities and Affiliations
Mineral Resources Committee of the International Business Council;
Alumni Association of Students of American University of Central Asia.
Speeches and Presentations, Publications
«Attracting highly skilled specialists to Kyrgyzstan: challenges and solutions», Bishkek 2015, co-authored with Sultan Khalilov
The International Comparative Legal Guide: Mining 2016 (Chapter on Kyrgyzstan) co-authored with Marina Lim.
Legal Framework of Mining Industry in Kyrgyzstan: Questions and Answers, Bishkek, 2013, in co-authorship with Murat Madykov.
Chapters on procedure and terms for granting title or for temporary use (lease) of landplots in Bishkek and delineation and registration of house adjoining landplots, Handbook: Legal Regulation of Houses Adjoining Land, ed. IsaevaN., MyrsalievaN., Bishkek, 2011.