Managing Partner - Aicholpon Alieva (Jorupbekova)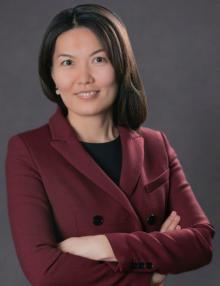 Aicholpon Alieva (Jorupbekova)
Managing Partner
Languages
Kyrgyz, Russian, English

aicholpon_jorupbekova_1.vcf
Aicholpon Alieva (Jorupbekova) is a managing partner and head of the Exploration & Mining Practice at Kalikova & Associates. Aicholpon has more than fifteen years of experience in advising foreign investors, research institutions, leading national companies, foreign diplomatic missions and international organizations on a wide range of legal issues related to foreign investments, mining, project finance and M&A. Aicholpon has been involved in the largest investment projects in the mining sector representing clients during negotiations with the Government of the Kyrgyz Republic, state owned enterprising, mining regulators and national JV partners. Aside from transactional work, Aicholpon is actively involved in law drafting process representing business' interests in various interministerial working groups, commissions, and councils aimed at reforming the mining, investment and business related legal acts of the Kyrgyz Republic.
From 2008 to present gives lectures on natural resources law at the American University of Central Asia.

From the opening of the UK Embassy in Bishkek in 2013 Aicholpon has been appointed and acts as an Honorary Counselor to the Ambassador of the Great Britain in the Kyrgyz Republic.
Professional Background
Kalikova & Associates (since 2005);
General Counsel, Manas Resources Ltd (2013-2016);
Trainee-Lawyer, Greenberg Traurig LLP, USA (2004-2005);
Lawyer, Helvetas (2002-2003).
Education
Washington College of Law, American University, Washington, D.C., USA, LL. M. (2005);
American University in Central Asia, Bishkek, Kyrgyz Republic, B.A, Law, (2002).
John Smith Fellow (2011);
The Fortune Global Women's Mentoring Program Fellow (2010);
E. Muskie Graduate Program Fellow (2004-2005).
Professional Activities and Affiliations
Chairwomen of the International Business Council's Committee on Mineral Resources;
Member of the Mineral Rights Licensing Commission under the State Committee of Industry, Energy and Mineral Resources.