Partner - Alexander Ahn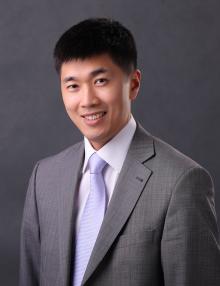 Alexander Ahn
Partner
Chambers Asia Pacific 2017 marks Alexander Ahn for taking "responsive and comprehensive" approaches to finding solutions concerning local law issues related to inbound project financing.
Languages
Kyrgyz, Russian, English

alexander_ahn.vcf
Alexander Ahn is a Partner and Head of Banking, Microfinance & Insurance Practice Group of the firm. Alexander has rich experience in advising foreign and local clients on various legal issues in the banking & microfinance area, pertaining to corporate issues, loans and security perfection, capital increase and Internet banking, to name a few. He acts as a team leader of projects on outsourcing services legal services to various banks operating in the Kyrgyz Republic.
Portfolio
-advised a major Kyrgyz bank in connection with its corporate loans, financial leasing facilities, Internet-banking, safe box deposit services, corporate management, capital increase, software development and other topics;
-advised a Dutch company, one of the largest financiers of the microfinance sector worldwide, with respect to its loans to the Kyrgyz Republic's leading micro-credit companies and local banks;
-advised a European international financial institution in connection with equity investment, capital increase and further sale of shares in a Kyrgyz bank;
-advised a Kyrgyz-Korean company, building one of the largest housing complexes in the capital of the Kyrgyz Republic and its creditor, on issues related to sales of apartments.
Recognition
Recognized as a top practitioner in banking and finance law according to the Legal 500 Europe, Middle East and Africa 2016.
Professional Background
Kalikova & Associates Law Firm (since 2008);
Lawyer, USAID/Chemonics Int. Inc. Land Reform and Land Market Development Project (2006-2008);
Legal Counsel/Litigator, Legal Assistance to Rural Citizens Public Association (LARC) (2002-2006);
Specialist, World Bank/Ministry of Justice of the Kyrgyz Republic Legal Informatization Project (2001-2002);
Lawyer, Human Rights and Democracy Public Fund, Osh (2001).
Education
Land Management Program, Royal Institute of Technology, Stockholm, Sweden (2004-2005);
Diploma in Law with Honors, Osh State University (1999).
Speeches and Presentations, Publications
Alexander acts as a supervisor of thesis papers of graduate students of American University of Central Asia and participates in trainings on banking and finance issues for local and international businesses.
"Borrowing from Kyrgyz banks: 10 Frequently Asked Questions", The Times of Central Asia, Retail Banking Section, May 10, 2012 in co-authorship with Albina Rakhmidinova;
"Land Right Limitations", Land Law Bulletin, Issue 2, 2006.